There's some sort of an AJ Styles obsession among Karrion Kross and his wife. Last week, Scarlett blindsided AJ Styles from behind. She blew a mysterious red powder into Styles' face. He was relaxing on commentary for Michin's match against Bayley which preceded a sneaky ambush from Karrion Kross. Seemingly upset from the outcome last time they met on SmackDown, The Doomsday avenged something back.
Without wasting any time, WWE booked a mixed tag-team match this week. Unlike a traditional showdown, this match was filled with high-octane drama and shenanigans. At one point, Scarlett tried to showcase her figure to AJ Styles. Paying no heed to Kross' wife and her seductive intentions, Styles screamed – "I'm married B*tch".
At the end of the day, The Seductive Siren of Mistress' efforts didn't go in vain. During the closing moments, Karrion Kross took out a new page out of his diverse playbook. He planted Styles with a modified version of The Flatliner, earning a pinfall victory over AJ Styles. In this way, the husband-wife duo of Scarlett & Kross emerged victorious over the OC's spearheads.
That result was as baffling as something can get. Styles had so much momentum coming out of Night of Champions last month. It appears like he's lost all in a span of 2 weeks. Even when Styles beat Kross fair and square in a singles matchup weeks ago, WWE is dragging out this further. One may argue that Triple H's regime certainly gives an edge to Kross and Scarlett among many others.
What does the future holds for AJ Styles in WWE?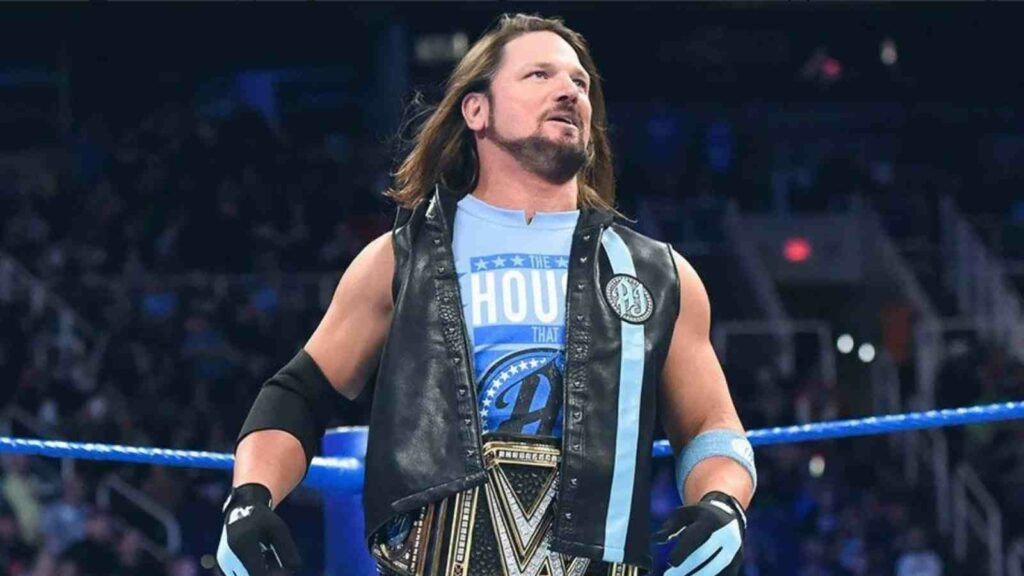 The Phenomenal One is in his last run as an active in-ring competitor. He's already made this public during a number of interviews. He wants to end his illustrious career in WWE and won't snub them by going somewhere else at the eleventh hour. Needless to say, Styles has had probably the best 7 years in WWE than any other name.
While his retirement might not come imminently, there's not a decade left in him. He has accomplished almost everything that he'd have aspired for. Also, his WWE Championship run from 2017-18 is etched amongst some of the all-time greats. After adding so much gold under his belt, AJ Styles appears to be in his giving phase at this juncture.